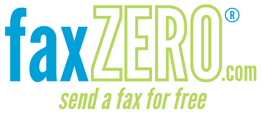 Terms of Use
SITE CONTENTS, OWNERSHIP, AND USE RESTRICTIONS
The information contained in this Site including all images, illustrations, designs, writings and other materials that appear herein are copyrights, trademarks, trade dress or other intellectual property owned, controlled, or licensed (all of which, collectively, are herein referred to as the "Contents") by Savetz Publishing or are the property of their respective owners.
Any actual person may use the Site to send up to 5 free faxes per day, each not to exceed three pages in length (plus the cover page.) You may use the Site as part of your personal or business correspondence. You may not use the Site to send illegal, harmful, threatening, abusive, harassing, defamatory, hateful or other offensive material. You may not use the Site to send unsolicited advertisements, spam, or junk faxes. You may not use the site to attempt to contact phone numbers outside of the United States and Canada. Automated submission of faxes (including but not limited to information submitted using any bot, script, or macro) is not permitted.
Any other use of the Contents on this Site including reproduction for purposes other than as noted above, and including any reproduction, modification, distribution, or republication may violate copyright or trademark laws, and, without the prior written permission of Savetz Publishing, is strictly prohibited.
DISCLAIMER OF WARRANTY
SAVETZ PUBLISHING PROVIDES THIS SITE AND ITS CONTENTS ON AN "AS IS" BASIS AND MAKES NO REPRESENTATIONS OR WARRANTIES OF ANY KIND, EITHER EXPRESS OR IMPLIED, INCLUDING, WITHOUT LIMITATION, WARRANTIES OR CONDITIONS OF TITLE OR IMPLIED WARRANTIES OF MERCHANTABILITY OR FITNESS FOR A PARTICULAR PURPOSE, AND NON-INFRINGEMENT. ALTHOUGH SAVETZ PUBLISHING BELIEVES THE CONTENT TO BE ACCURATE, COMPLETE, AND CURRENT, SAVETZ PUBLISHING DOES NOT REPRESENT OR WARRANT THAT THE INFORMATION ACCESSIBLE ON THIS SITE IS ACCURATE, COMPLETE, OR CURRENT.
Savetz Publishing does not guarantee that faxes, whether paid or free, will be delivered; nor does it guarantee that faxes will be delivered within a particular time period. We cannot guarantee that a fax will be delivered to the person for whom it is intended. You understand that fax information may be transmitted without encryption over the Internet, telephone network, and other telecommunications networks; and stored on our servers, and is not guaranteed to be private. You understand that Savetz Publishing has no control over material sent via the FaxZero site.
You agree to hold Savetz Publishing harmless from any damages caused by loss of transmitted material including faxes, content within transmitted material including faxes, damage to your computer or innocence from viewing transmitted material including faxes, direct or indirect use of this system, or anything else you can think of. Use this Site at your own risk.
DISCLAIMER OF LIABILITY
IN NO EVENT SHALL SAVETZ PUBLISHING BE LIABLE FOR SPECIAL, INDIRECT, EXEMPLARY, OR CONSEQUENTIAL DAMAGES OR ANY DAMAGES WHATSOEVER, INCLUDING BUT NOT LIMITED TO, LOSS OF USE, DATA, OR PROFITS, WITHOUT REGARD TO THE FORM OF ANY ACTION, INCLUDING BUT NOT LIMITED TO CONTRACT, NEGLIGENCE, OR OTHER TORTIOUS ACTIONS, ALL ARISING OUT OF OR IN CONNECTION WITH THE USE, COPYING, OR DISPLAY OF THE CONTENTS OF THIS SITE OR FILES DOWNLOADED FROM IT.
In an effort to provide our customers with the most current information, Savetz Publishing will, from time to time, make changes in the Contents and in the products or services described on this Site.
PRIVACY POLICY
Senders' e-mail address and IP address are made available to fax recipients by appearing on the cover page of transmitted faxes.
Savetz Publishing's full privacy policy is here.
TERMS OF USE REVISIONS
Savetz Publishing may revise these terms of use by updating this posting. You agree that in the event any portion of these Site terms of use are found to be unenforceable, the remainder of these Site terms and conditions shall remain in full force and effect. By using this Site you agree to be bound by any such revisions and should therefore periodically visit this page to determine the then current terms of use to which you are bound.
Back to FaxZero.com